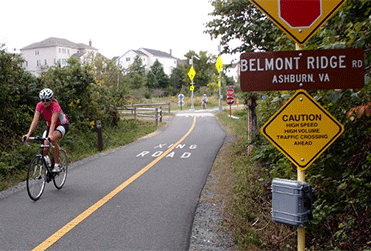 SDR bike – Non-intrusive traffic sensor system for different detection scenarios.
Which kind of traffic data do you need today? Which kind you might need in 5 years? The versatile traffic data collection device will collect today and tomorrow´s traffic data and the flash updatable firmware will ensure future compatibility! You will get answers to the following answers:
How many bikes are riding per direction?
What is the riding speed of the bicycles?
What is the ratio of bicycles compared to the other traffic?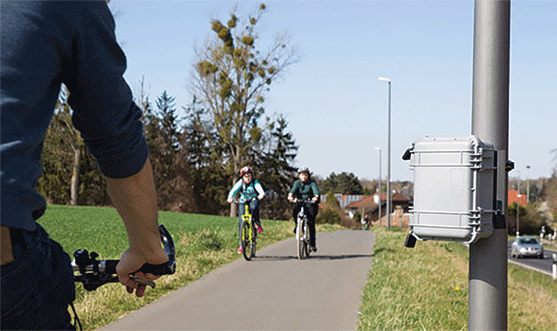 The SDR is a versatile and reliable traffic classifier using an inbuilt microwave (radar) sensor to measure traffic at a one or two lane (opposite direction) road layout.
The easy setup of the self-calibrating SDR and online traffic monitoring can be done on site by the use of a smartphone without interrupting the traffic flow.
Modern on-board GPRS wireless communication enables the user to access the data remotely without being on site.
The low power design of the SDR in combination with the solar power option extends the SDR data collection capabilities to 365 days per year.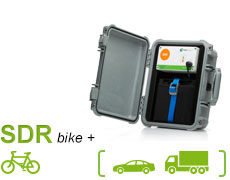 GPRS Connectivity
Mobile internet communication with your systems.
Flash Update
Firmware update without product return to factory.
Climate Proof
Worldwide operation in different climate zones.
LightWeight Design
Lightweight means easy operation.
LowPower Design
Enables minimal energy supply.
Smart Install
Installation done in minutes. Easy and safe!
Auto Gain
Automatic gain control. Convenient and easy.
Smart Communication
SmartLink, fast data transfer with our communication tools.