Mobile Systems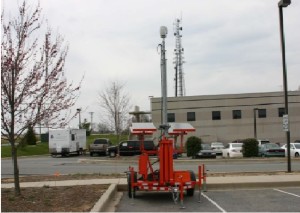 PEMS includes field equipment, a data management center, and realtime monitoring applications for use in Operations Centers and in the field.
PEMS can be used for planned events (e.g. Work Zones, NASCAR races, college graduation) and unplanned events with advance warning (e.g.hurricanes, floods, prolonged incidents).
PEMS includes portable field devices (sensors, cameras, CMS), a secure server, web site, and XML interface.
PEMS requires no local infrastructure; PEMS uses solar power and wireless communications.
Open Architecture allows easy integration of additional components.